Owners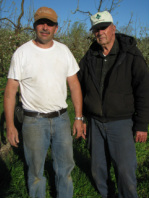 Keith Moss & Rick Moss
Keith Moss, following in the steps of his father and grandfather, brought Moss Farms into a successful, productive 40-acre farm. Rick, his son, joined him in 1982 after graduating from high school. Rick purchased an additional 42 acres of land and planted over 6,000 apple trees. With almost 100 acres of fruit to care for and harvest, children and grandchildren became an integral part of the operation with many positions to fill, including orchard maintenance, managers, office workers, market sales, and equipment operators.
---
Packing Facility Staff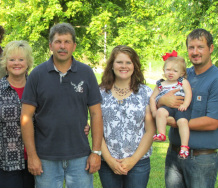 Rick Moss - Owner & Packing House Manager

Donna Moss - Office Manager & Food Safety Coordinator

Brittany Moss Dixon - Food Safety Coordinator

Joshua Dixon - Packing House Assistant
---
Farmer's Market Staff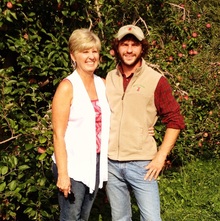 Renae Moss Brooks - Market Sales & Apple Festival Coordinator

Brendan Moss - Market Sales
---
Quality in Food Safety
Moss Farms has successfully met USDA's acceptance criteria of the voluntary Produce GAPs Harmonized Field Operations and Harvesting Audit and the Produce GAPs Harmonized Post-Harvest Audit.